Grandmother's Wisdom Circle from Grandmother Flordemayo
---
Description:
A Virtual Wisdom Council
With Grandmother Flordemayo
Universal Healer and Member of the
International Council of 13 Indigenous Grandmothers
A 7-module On-demand Audio Training
Enter Into Sacred Circle With a Beloved Mayan Grandmother and Receive Healing, Prayers and Blessings.
Open Your Heart and Move Through Life in a More Connected Way as You Discover the 7 Sacraments of Spiritual Life.
Are you intrigued by indigenous wisdom? You're definitely not alone…
Around the world, more and more people are being drawn to ancient lineages and the sacred wisdom they carry.
And it's no wonder — our souls hunger for depth. Love. Beauty. Gratitude. Silence. Spaciousness.
And ultimately, we long to come home to ourselves.
Indigenous elders have much to teach us about this journey home. Their wisdom serves as a guide to live life as a beautiful sacrament… not a battle to be fought, long series of tasks to get through or endless challenges to overcome.
Through these beloved elders and their visions, prayers, blessings and ceremonies, YOU can rediscover in yourself what's real…and truly sacred.
Commune With a Blessed Elder and Healer
In this unique program, you'll have the opportunity to sit in a virtual sacred circle and receive guidance and heartfelt wisdom from one of these world- renowned, beloved elders, Grandmother Flordemayo.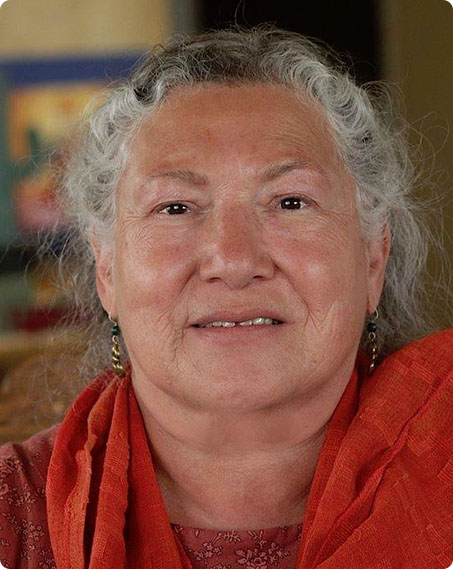 A Mayan-trained priestess and leader in the International Council of the 13 Indigenous Grandmothers Flordemayo was born in Nicaragua. The youngest of 15 children, she began to have visions very early in her life. By age four, she was being trained in the art of curanderismo – shamanistic healing practices handed down from mother to daughter for generations to cure physical and spiritual illnesses.
Through her gift of sight, she learned to discern the effects of spiritual, physical and emotional imbalances within a person's energy system.
Today, Flordemayo's earthy, universal wisdom invites us to revere the simple things in life — water, trees, sun and family. In her teachings and transmissions, she calls on her Mayan lineage and the spontaneous guidance of the Beloved Mother.
If you feel called to commune with this remarkable healer, teacher and seer, know this:
You'll receive beautiful blessings and simple practices — such as a humming meditation and an "essential elements" altar — to enrich your spiritual life and help restore balance to our planet.
You'll open your heart and mind to more love, make your body a channel for Spirit's guidance, and learn to navigate life's challenges with more grace.
Receive the Sacraments of Spiritual Life
Flordemayo will share her 7 Sacraments of Spiritual Life during this unique, 7-part Circle, offering healing prayers and Mayan ceremonial practices to deepen your connection with nature and the Divine, particularly the Divine Feminine.
You'll sow seeds of forgiveness for yourself and others, and create a more harmonious relationship with others and the planet.
And, most powerfully for you personally, through the Mayan Cosmic Chart, you'll explore your "foretold" destiny as both an earthly and celestial being…
In this powerful Wisdom Circle, you'll:
Pray more deeply and effectively — benefiting yourself, your family and the world
Embrace yourself as both a celestial and and terrestrial being
Practice "Entregar" a sacred Spanish word that means giving yourself (or presenting yourself) to the Cosmos, Creator in full and absolute surrender to realize peace, comfort, stillness and love
Renew your vows with the Creator
Connect with key elements of Mayan cosmology and healing practice
Learn Murmúrio, a simple and powerful way to bring humming into your practice
Expand your capacity for compassion and forgiveness
Rediscover the center of your being, the central place of your heart and mind
Receive greater guidance from your dreams and visions
Enter into sacred ritual time, and respect natural flows of energy, attention and time
Embody the Spirit of "I'X" – the feminine energy
Discover how you can be a channel for healing in your own community
Connect profoundly to Mother Earth wisdom through ritual and ceremony
Renew your hope for our future, and understand the unique role you play in it
Connect with a global family of people who are committed to this holistic way of life
A Circle for Healing Our World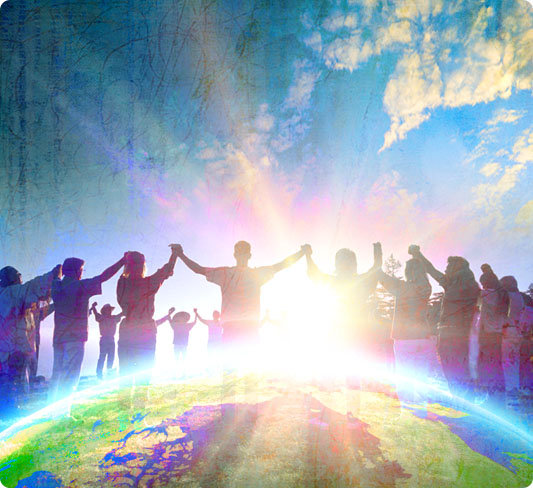 The Wisdom Circle is for anyone who wishes to turn everyday, mundane life into a sublime journey rooted in the love of Spirit.
And if YOU feel called to join Grandmother Flordemayo for this 7-step program, deep down, you probably know that you are here to be part of the great turning, an unprecedented healing and awakening for our planet.
This sacred medicine of our ancestors comes to us, not as a thunderous proclamation, but as a gentle whisper into the very heart of our beings.
The larger Shift in consciousness now underway requires access to indigenous wisdom, prayer lineages and healing practices.
In the Wisdom Circle, Grandmother Flordemayo will bridge the ancient and modern worlds, helping weave the human family together again, which indigenous elders prophesied more than 500 years ago.
And now, we can address the crises we face collectively, bringing harmony and sustainability to our communities and world — and live our lives as a sacrament.
The Grandmother's Wisdom Bonus Collection
In addition to Grandmother Flordemayo's transformational 7-part virtual course, you'll receive these bonus offerings. These bonuses will complement your participation in this Virtual Circle — and promise to take your understanding and practice to an even deeper level.
Bringing the Spirit of Shamanism Into Your Everyday Life
5-session Audio Training From Grandmother Flordemayo (Valued at $197.00)
This is a unique opportunity for you to receive more of Grandmother Flordemayo's heart-based shamanic wisdom and indigenous healing practices that can serve you and our modern-day culture.
These five sessions, from 'The Spirit of Shamanism (a program taught by Flordemayo), are each 90 minutes in length and take you through a powerful journey into the depths of shamanic wisdom:
Session 1: Falling in Love With the World & Embracing the Sacred in the Everyday
Session 2: The Universal Path of the Priestess
Session 3: Accessing Visions, Dreams & Guides: Speaking to Non-physical Beings
Session 4: Connecting With the Healing Power of Plants & Minerals
Session 5: Navigating the Times Ahead — "Year Zero" (2012) & Beyond
Through this mini-course, you can discover how to:
Embrace your daily work as sacred — from paying bills to washing dishes and everything in between
Receive greater guidance from your dreams and visions
Simplify your life and let go of the things that no longer serve your higher purpose
Enter into stillness and dialogue with everything around you
Connect in a profound way to the rhythms and cycles of nature and gain knowledge of the healing properties of the plant and mineral kingdoms
Speak to non-physical beings and draw strength and guidance from their wisdom
Renew your hope for our future and understand the unique role you play
---
About Author:
Curandera espiritu (healer by divine spirit) and Mayan priestess Flordemayo is one of the 13 grandmothers of the International Council of Thirteen Indigenous Grandmothers, a global alliance that teaches ancestral ways of prayer, education and healing. Flordemayo was born in a small village on the Nicaragua Honduras border. Her father was a local shaman and her mother was a midwife and healer, whom Flordemayo apprenticed with from the age four. As her own children grew, Flordemayo began to work as a healer. Today, she uses the sacred breath, laying on of hands, application of herbs, as well as distance healing, with her clients.
Flordemayo has worked with alternative western healers, Native American and Mayan healers.
She received her Mayan priest training from Don Alejandro Cirilo Perez Oxlaj, a respected spiritual leader and head of the Quiche Maya Council of Elders. Flordemayo is now recognized as a "priestess" by the Maya. She is a founding member and President of The Institute of Natural and Traditional Knowledge.
Flordemayo has been a featured speaker on "Curanderismo" at many conferences on traditional medicine, both within the United States and internationally. Many alternative healing practitioners, medical doctors, nurses and medical institutions have recognized her knowledge and natural healing skills.
She is a frequent presenter at international conferences such, as the Institute of Noetic Sciences and Bioneers, and is a recipient of the Martin de la Cruz Award for Alternative Healing, a prestigious honor given by the International Congress of Traditional Medicine.
---